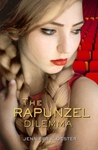 The Rapunzel Dilemma
by
Jennifer Kloester
Lily's had a charmed life so far, and now she's off to London to pursue her dream of becoming a great actor. But life at the London Drama Academy is full of surprises – and for the first time, Lily finds that things don't always go her way.
It's not just the other students who are making life difficult. Lily's got a secret she's not sure how to handle, but she finds that a room in one of the Academy's deserted towers makes a perfect refuge. Lily can't stay locked in the tower forever, though. And when she meets the mysterious Ronan Carver, everything starts to change . . .
A fast-paced modern fairytale and companion novel to The Cinderella Moment, from talented YA author Jennifer Kloester.
Why I'm Waiting
London. Fairy-tale retelling. Surprises. Sounds intriguing, and makes me want to read it!
View all my reviews